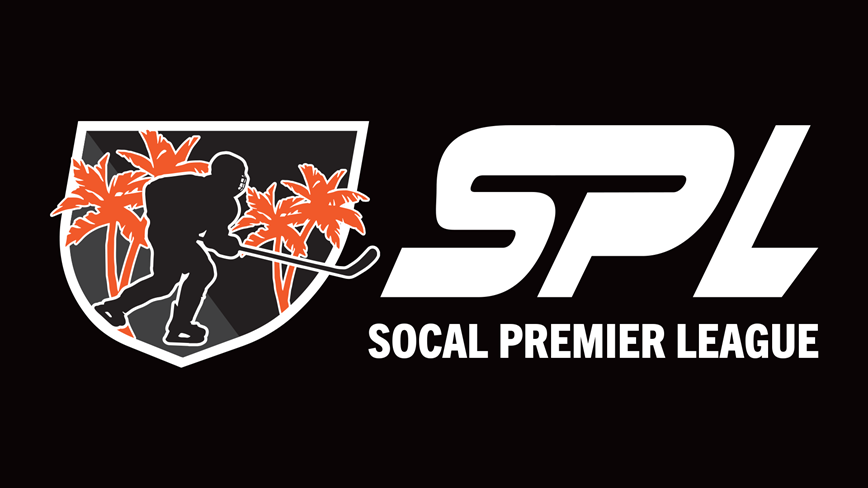 The SoCal Premier League is designed to keep tier travel hockey players in game shape during the spring off-season. SoCal Premier League is open to all clubs and unattached AAA/AA players. The league will hold a player draft and assign players to teams.  
View Schedule
Divisions Information
Divisions Offered
8U (2015-2017)
10U (2014-2013)
12U (2012-2011)
14U (2010-2009)
*All players will participate in their 2023-2024 USA Hockey age classification
Click Here to Search Team Assignments
League Details
League Format
6 Games & one Draft Skate 

Games begin Saturday, April 15

USA Hockey Rules

Rule Exception- Tag-up off-sides, icing allowed on penalty kill, 1:30 penalties

Three-minute warm-up, two 27-minute run time periods
Music played...NHL style
No overtime, shootouts or time outs
NO CHECKING
Zero tolerance for verbal abuse to an official

Will result in a league suspension

Zero tolerance for fighting 

Will result in a league suspension

All players required to wear mouthpiece
Coaches must be USA Hockey certified for the division they are coaching
League Format - 8U (Modified Ice)
6 Games & one Draft Skate 

Games begin Saturday, April 15

Games may be scheduled as modified ice surface - 3x3 or 4x4 plus a goalie
No off-sides
Three-minute warm-up, three 17-minute run time periods
Buzzer set to 1:30 shifts
Continuous play
Pull & go after goals
No face-offs
League Fees
$300

Includes 6 games
SoCal Premier League (SPL) jersey
SPL Coaches
8U
Orange - Chase Reddin
Black - Alex Vasilevski
White - Mike Woodford
Blue - Alex Kim
10U
Black - Josh Newton
Blue - Vitaly Vishnevski
12U
Orange - Taylor Love/Jean Labbe
Black - Brady Horn 
White - Josh Newton 
Blue - Terry Yake
14U
Orange - John Siemer
Black - Taylor Love
White - Tyler Wilkerson
Blue - Sean Birkle
Green - Jean Labbe
Gray - Jacob Romo
*Teams may play on a non-scheduled day to complete the season in a timely manner
The Rinks and Great Park Ice reserve the right to adjust program formats as needed to meet any Covid-19 state or county safety guidelines, rules, or laws to ensure the best and safest environment for our guests, families, and staff.
More Information
For more information, contact:
Jr. Ducks Director of Player Development - Alex Kim
alexmkim79@gmail.com
Jr. Ducks A/BB/B Director - Jean Labbe
jeanlabbe@yahoo.com
Great Park Hockey Manager - David Walker
dwalker@therinks.com
The Rinks Hockey Director – Rick Hutchinson
rhutchinson@therinks.com