NOTICE: NO PUBLIC SKATE SESSIONS 1/17/2020 - 1/20/2020
We're hosting the 2020 MLK Classic, so each of our four rinks are in use for the tournament - but don't let that stop you from coming out to catch a game or dining at our full service restaurant and bar, Between the Rinks! 
PUBLIC ICE SKATING AT GREAT PARK ICE
Guests of all ages are welcome to enjoy skating at Great Park Ice during our daily Public Ice Skating Sessions!
We have over 1,000 pairs of professionally maintained ice hockey and figure skates available to rent and we also offer Skate Mates for new skaters that may need a little extra assistance on the rink.
Please note: Double jumps and higher, camel spins, and flying spins are only allowed on Freestyle Sessions.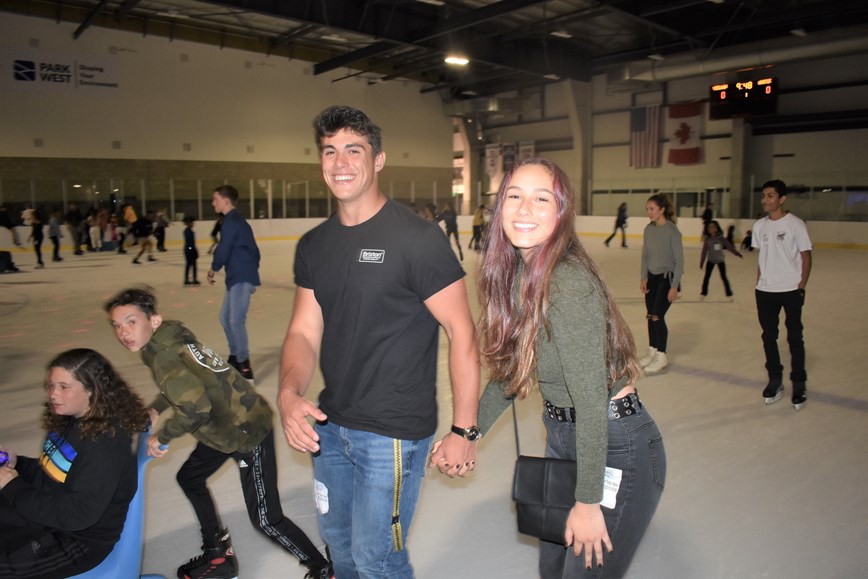 Evening & Weekend Sessions
Under 5 with Skates: $10
Youth 5-15 years: $12
Seniors 55+/Military: $10
General 16-54 years: $15
Skate Rentals: $5
Skate Aid Rental: $12
Weekday Afternoon Sessions
Under 5 with Skates: $8
Youth 5-15 years: $10
Seniors 55+/Military: $8
General 16-54 years: $12
Skate Rentals: $5
Skate Aid Rental: $12
Group Rates
*Must be reserved in advance*
10–20 skaters: $13 admission + $5 rental

 

20–50 skaters: $10 admission + $5 rental

 

50+ skaters: $10 admission & rental
For reservations, please contact our Program Registration Desk at greatparkiceinfo@therinks.com
For more information on Group Bookings, please visit our Group Packages Page