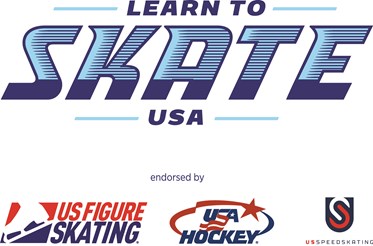 Beginning July 1, The Rinks & Great Park Ice will require a Learn to Skate USA membership for all Learn to Skate classes. Each skater must have a separate membership number & memberships must be under the name of the skater enrolled in class(es), not the parent. 
Questions or issues enrolling?   Contact memberservices@learntoskateusa.com  
How do I join?
Visit www.learntoskateusa.com and click "Sign Up" (or "Log In" for renewing members)
Select "Great Park Ice" as your program
How much does it cost?
Annual (July 1st - June 30th) fee is $17.00 (plus processing fee)
Once membership confirmation is received, skaters will receive ONE FREE public session pass added to their account
Why join LTS USA?
As The Rinks facilities are member programs of Learn to Skate USA, all participants are required to be members of the program.
LTS USA is the only learn to skate program endorsed by USA Hockey, US Figure Skating, and US Speed Skating. 
Our facilities use the LTS USA curriculum which provides a progressive pipeline for skaters to confidently advance to more specialized areas of skating.
LTS USA provides resources for parents and skaters to ensure the best experience possible in skating from first steps to mastery.  
Skaters will receive secondary sports accident coverage.
Membership Benefits
Skater Record Book
Parent Handbook
LTS USA Magazine
Secondary Sports Accident Coverage
Opportunities to participate in Show, Competitions, Testing, and LTS USA Events
Instruction from Learn to Skate USA Certified and Safe Sport Compliant Instructors
Standardized curriculum founded in solid and fun skill progression
Access to online educational material for skaters and parents
Email communications from headquarters with upcoming events and educational information