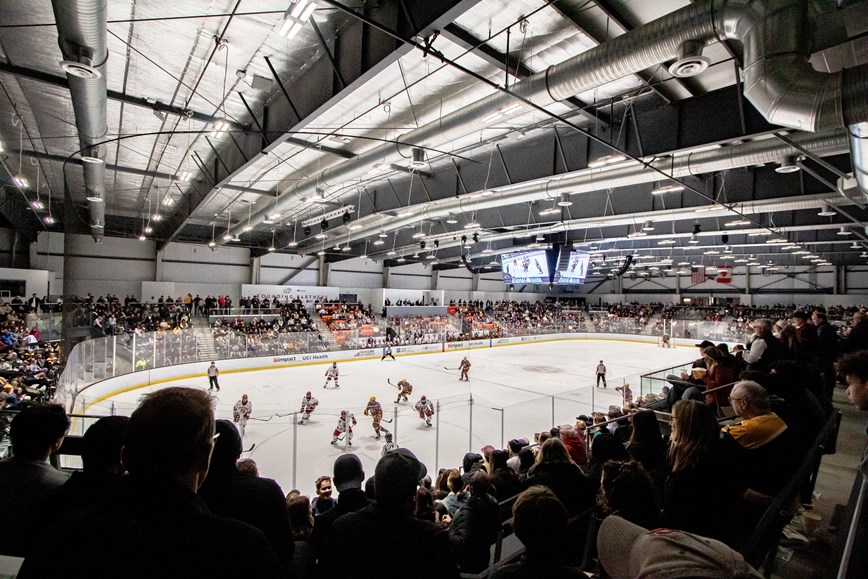 Sports have an incredible ability to connect people. 
For growing numbers of people, getting on the ice is more than just a leisure activity or a series of competitions. It is a lifestyle. We applaud Henry and Susan Samueli for meeting this increased demand through the building of this state-of-the-art complex. 
At FivePoint, we believe the energy and strength of any neighborhood grows when you offer a unique mix of activities for diverse groups of people. It is why we committed to building best-in-class, multi-sports facilities within steps of this facility. 
Through a unique public-private partnership with the City of Irvine, FivePoint introduced new stadiums, courts and fields within Orange County Great Park. It is a wonderful addition, whether you are visiting from afar or a resident just down the road at FivePoint's Great Park Neighborhoods. 
Great Park Ice and FivePoint Arena are now part of this special sports destination. When you combine sports facilities with homes, restaurants, shops, offices, entertainment, and schools - all within walking or biking distance to each other - something magical happens. A close-knit community is formed, and your quality of life is elevated. 
We hope you enjoy your visit to FivePoint Arena. It's all about making memories.