Great Park Ice Stick Time Rules and Policies
Closed Stick Time
NOTICE: NEW CLOSED STICK TIME POLICY GOING INTO EFFECT MAY 20, 2019
Each week beginning at 9:00 a.m. on Mondays, Great Park Ice Program Office will begin taking email reservations for stick times for the following week
The reservation window for the following week's stick time will close each Wednesday at 12:00 p.m.
Reservations can be made by emailing GPIsticktime@therinks.com
No phone call reservations will be taken starting with sessions on May 27th (Please note: Coaches must continue to call via the current reservation process for any closed stick time from now until May 26th (instructions listed below)
Coaches must include date/time of sessions they'd like to request along with expected number of students in the reservation email
Following the close of the reservation window each Wednesday at 12:00 p.m., the Program Office will then fill in the practice time slots on a "first come first serve" basis in order of time emails were received
Great Park Ice Program Office will email out the following week's stick time schedule with specific coach assignments each Thursday at 12:00 p.m.
Important things to note: 
Emailing reservation requests does not guarantee a reservation; spots are not confirmed until schedule is released each Thursday
Coaches who cancel their slot after the schedule has been sent out on Thursdays will be charged a $100 cancellation fee. **However, coaches may find their own replacement for their spot at no charge; the cancellation fee only applies if the slot goes unused.
The stick time online calendar has sessions posted anywhere from 2-6 weeks ahead depending what time of the month you are looking at it. We'll continue to label reserved stick times as CLOSED stick times which allows all 6 zones to be utilized by Rinks, Jr Ducks, and Lady Ducks coaches.
NOTE: THE BELOW POLICY WILL EXPIRE MAY 20, 2019; NEW POLICY LISTED ABOVE
Closed stick times are reserved for Jr. Duck coaches to teach their private lessons.
The ice will be sectioned into 6 zones; 4 corners and 2 neutral zone spots.
Corners are assigned to coaches with the most paid players.
Coaches must call in after 12:00 pm to reserve a spot. Please let the front desk associate know how many players are attending your Stick Time lesson.
There will be 1 net assigned to each coach.
Coaches are responsible for bringing in their own pucks and any extra items they will need for their lessons (ex: tires, cones, etc.).
Coaches are responsible for cleaning up their own items. GPI staff will be responsible only for moving and providing nets.
Coaches must pay their pro-fee prior to entering the ice.
Each player must pay their stick time admission prior to entering the ice. If the player is not wearing an admission badge, they will be asked to confirm purchase.
Open Stick Time
Open stick times are for the general public to practice.
There will be no reservations allowed.
There will be 4 nets and pucks provided for the open stick time.
Players under 16 years of age must be accompanied with an adult on the ice.
No group lessons are allowed. 1-on-1 lessons are approved.
Customer must create an account and pay the stick time admission prior to entering the ice.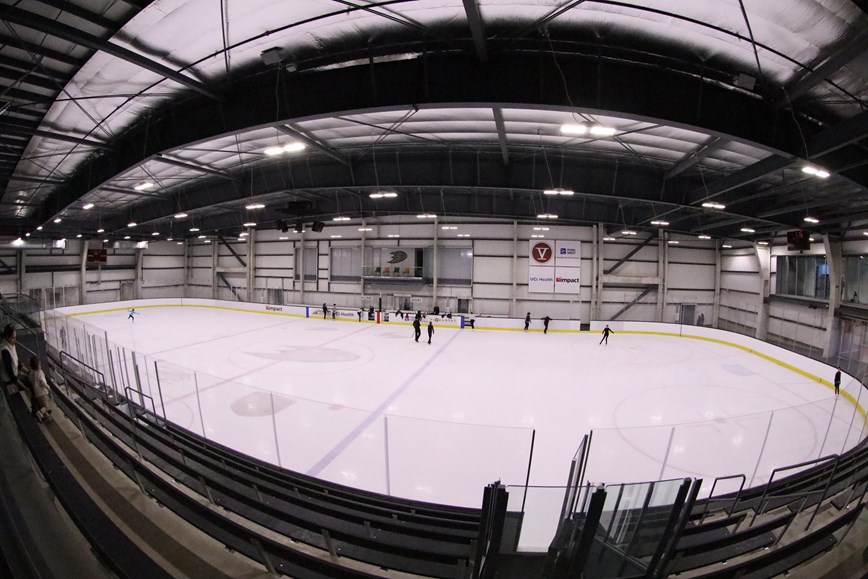 COST
$25 per skater

All players must pay in full and sign in at the front desk prior to taking the ice.
No exceptions.
Please note: ALL players must have a customer account for stick time. You must be at least 18 years old to register. Minor children should be added as members under parent or guardian's account. 
click here to create a customer account
Click here to view full Sticktime schedule