The Founding of Great Park Ice & FivePoint Arena
At a staggering 280,000 square feet, Great Park Ice & FivePoint Arena is the largest ice facility in California and one of the largest in the U.S. The $100 million, LEED (Leadership in Energy and Environmental Design) Silver certified facility includes three NHL-standard ice rinks, one Olympic-sized rink, a 2,500 seat arena, an Anaheim Ducks Team Store, Pro-Shop and state-of-the-art fitness gymnasium. The facility is also the official practice facility of the National Hockey League's Anaheim Ducks. 
Great Park ice is home to a number of activities in addition to hockey, including public recreational skating, competitive and recreational figure skating, curling, broomball and additional community events.
2019
Dallas Eakins Becomes Anaheim Ducks Head Coach
Dallas Eakins was hired as coach of the Anaheim Ducks on Monday, June 17, 2019. The announcement and interviews all took place at FivePoint Arena at Great Park Ice. 
Eakins was coach of the Ducks' American Hockey League affiliate in San Diego the past four seasons, going 154-95-23 and qualifying for the Calder Cup Playoffs three times.
"This is a tremendous honor for my family," Eakins said. "I am truly humbled. It was a privilege to serve as head coach of the San Diego Gulls during our first four seasons, and I look forward to build off that success here in Anaheim."
Eakins was coach of the Edmonton Oilers for two seasons from 2013-15, going 36-63-14 in 113 games. Prior to that, he spent seven seasons in the Toronto Maple Leafs organization, including four seasons as coach of their AHL affiliate, the Toronto Marlies.
2019 Chipotle-USA Hockey Nationals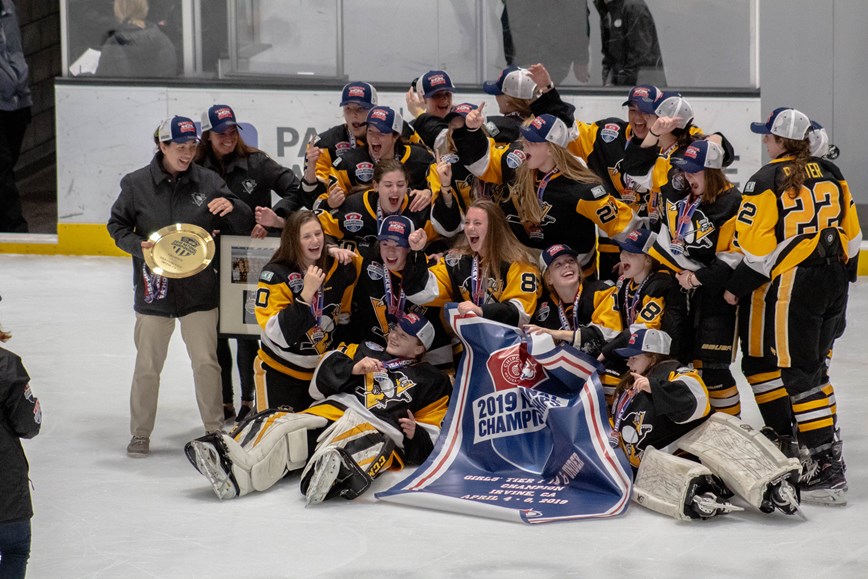 Anaheim Ducks Rookie FaceOff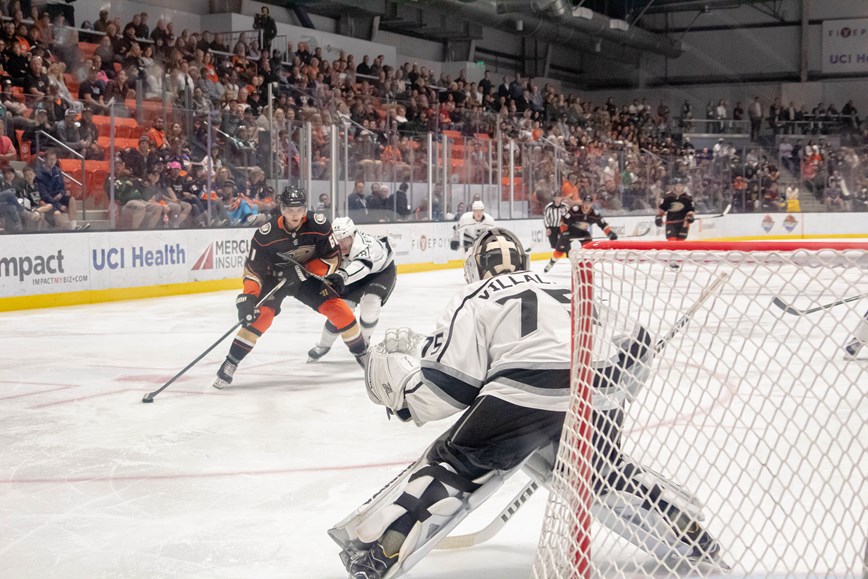 So Cal Clash
Harvard University Men's Hockey competed against Arizona State in an East vs. West Battle in FivePoint Arena
2020
USA Women's Training Camp
Hockey Day SoCal
The Ducks in conjunction with the Los Angeles Kings took part in the third annual Hockey Day SoCal hosted by FOX Sports West, Prime Ticket and FOX Sports San Diego on Saturday, Feb. 1.
FOX Sports West, Prime Ticket and FOX Sports San Diego offered over eight continuous hours of hockey themed programming beginning with "Hockey Day SoCal Live," a two-hour hockey themed telecast from Great Park Ice & FivePoint Arena in Irvine that celebrated the history and future of the sport in Southern California. The programming featured a Ducks vs. Kings sled hockey scrimmage, an Anaheim Ducks High School Hockey game, a Lady Ducks practice, a public free skate and much more. 
2021
FivePoint Arena Hosts San Diego Gulls for 2020-2021 Season