Schedule
Click Here to View & Register for GPI Freestyle Sessions
All freestyle reservations must be done online in advance.  Registration opens each week on Sunday at 5pm.  
Priority registration is each Sunday from 10am - 2pm.  Priority registration allows skaters taking private lessons with GPI Staff Coaches to enroll in those sessions only before general registration at 5pm.  We strongly recommend all skaters in lessons to use this registration option before sessions fill at 5pm.  
Join our Freestyle Contact List to be notified when schedules are available and updated!
Maximum number of skaters on freestyle sessions is 25 skaters.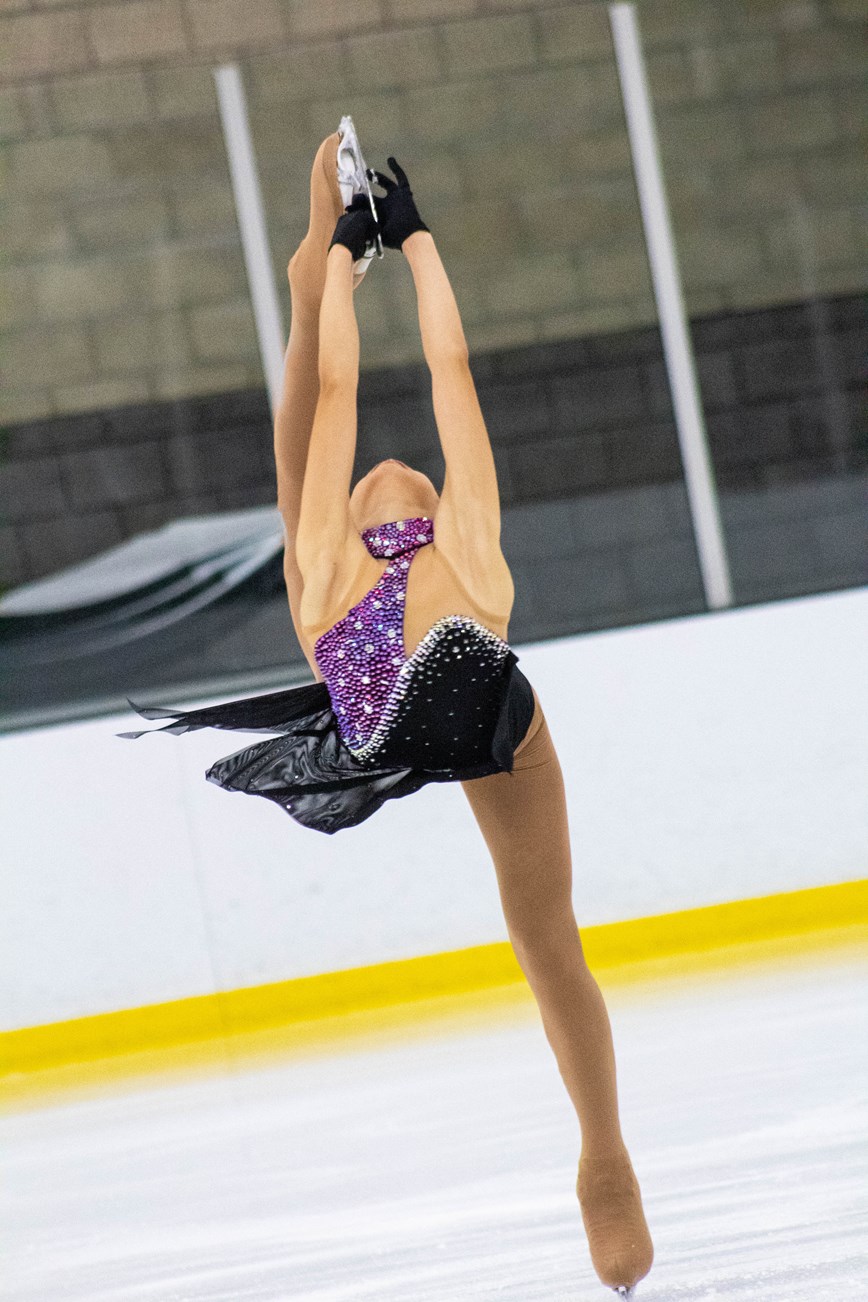 Return to Play
Please review our Return to Play protocols before registering for Learn to Skate, Freestyle, or other Figure Skating camps. 
Failure to comply with these guidelines will result in loss of skating & coaching privileges
Return to Play
Session Types
Freestyle sessions are strictly for figure skating practice and figure skating lessons.  Skaters must be LTS USA Basic 4 & up to skate on regular freestyle sessions or with approval from Skating Manager, Michelle Lauerman. 
Skaters below Basic 4 may skate on these sessions in lesson only but are not allowed to practice on their own for safety reasons.   Please use an open session or public session for practice time.   
Freestyle sessions with test restrictions are for skaters that have passed the equivalent USFS Free Skating Test OR are currently competing at that level.
For example "Freestyle - Juvenile & up" is open only to skaters that have passed the USFS Juvenile Free Skating test OR are currently competing at the Juvenile level.
Open freestyles are freestyles that are open to any level and type of skater. 
LTS practice passes are NOT valid on this session or any type of freestyle session.   
Pricing
Please note: There are no refunds or credits on freestyle sessions.  
Basic Package
10 - 1 hour sessions - $152.50
Bronze Package 
25 - 1 hour sessions - $362.50 
Silver Package
50 - 1 hour sessions - $687.50
Gold Package 
75 - 1 hour sessions - $975 
Purchase Freestyle Packages
To purchase passes:
*Log in
*Scroll down to "Passes"
*Select "Add Passes" to your cart
*Check out
Note: Great Park Ice freestyle passes are only valid at Great Park Ice (and not The Rinks locations)
If multiple family members will be using passes, please purchase under the account holders name and then all family members can use passes.     
To apply passes:
*Select a freestyle sessions through our registration portal
*BEFORE you checkout when the session is in your shopping cart, click "Apply Pass"
*Check out
Freestyle Rules
Please review our GPI General Freestyle Rules & Guidelines
Please also review our Return to Play Figure Skating Protocols for COVID Reopening Guidelines & Procedures
Rink Music System
Skaters can play their music via key tags on our rink music system.  Key tags are available for purchase at our front desk for $10 per tag.
Please read our RINK MUSIC INSTRUCTIONS FOR SKATERS  
More Information
For more information, contact:
Great Park Ice Program Registration Desk
greatparkiceinfo@therinks.com
949-774-1615
Great Park Ice Skating Manager – Michelle Lauerman
mlauerman@therinks.com
The Rinks Figure Skating Director – Alex Chang
achang@therinks.com