October 13, 2023 9:41 AM
TIER 1 ELITE HOCKEY LEAGUE SHOWCASE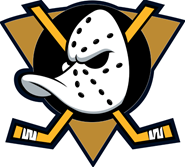 Cheer on the Jr Ducks 15O, 16U and 18U AAA teams as they compete for dominance in the Tier 1 Elite Hockey Irvine Showcase, hosted by the Jr Ducks and Great Park Ice, October 20-22, 2023.  Games will be played at Great Park Ice and Anaheim ICE throughout the weekend.  Admission is FREE!
Tier I Elite Hockey League is the premier amateur hockey association featuring more than 20 clubs nationwide.  Teams in the T1EHL play showcase tournaments, enabling these top-level players to be seen by scouts, and giving the elite talent the ability to move on to Major Junior, Tier 1 Junior, NCAA, NHL and other professional leagues.  The Jr Ducks are formidable contenders and invite you to watch some exciting hockey at the highest youth hockey levels.
Game schedules can be found by scanning the code or clicking here.