Dec. 28, 2019 - Dec. 29, 2019
SoCal Clash - HARVARD VS ASU
HARVARD & ARIZONA STATE UNIVERSITY FACEOFF AT SOCAL CLASH
Harvard University Men's Hockey takes on Arizona State in an East vs West battle at FivePoint Arena in Irvine, CA on December 28th and 29th!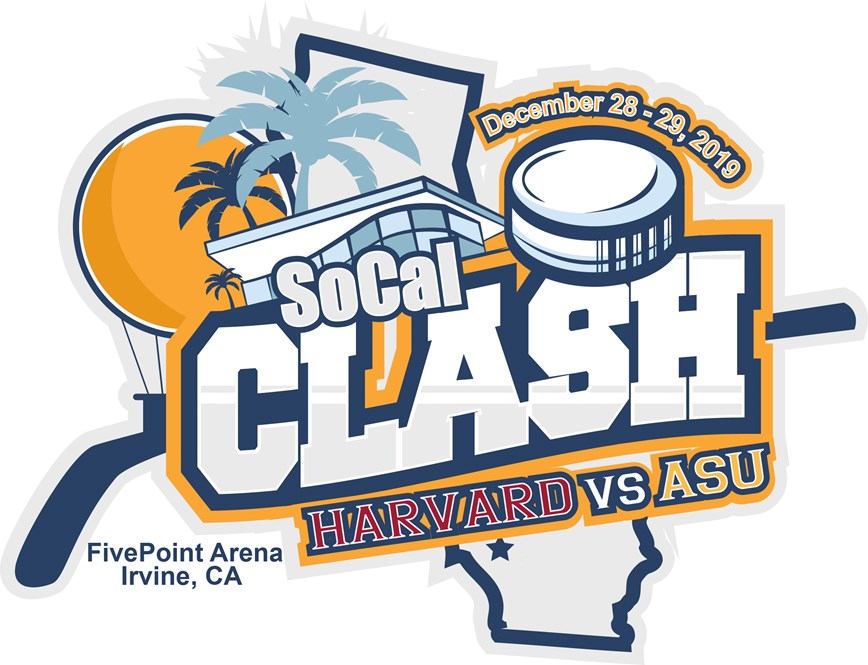 One of the oldest and most storied programs in all of college hockey, Harvard University began competition in the sport in 1898 and now travel West to host Arizona State for the first time in their history. Arizona State is coming off a record setting 2018-19 season that saw them reach the NCAA tournament after just 3 seasons at the Division 1 level, the shortest amount of time any school has taken to reach the NCAA tournament after starting their program.
Don't miss your chance to see this exciting match-up!