January 12, 2021 11:07 AM
Nathan Chen set to pursue fifth straight U.S. figure skating championship
By Helene Elliott
Los Angeles Times
A place in American figure skating history awaits Nathan Chen. But first, he must make it safely to the U.S. championships and hope measures designed to fend off the coronavirus will keep everyone safe next week in the bubble created at the Orleans Arena in Las Vegas.
A superbly athletic jumper who has steadily enhanced his artistry, Chen has won four straight U.S. titles. No American man has won five in a row since Dick Button began a seven-year reign in 1946.
Chen, 21, is enough of a student of his sport to appreciate being near the same stratosphere as the immortal Button, a two-time Olympic gold medalist. "Dick has been a name that's been around forever and definitely a big source of inspiration growing up as a kid. It would be amazing," Chen said during a videoconference. "I think that would be something I could cherish dearly for the rest of my life if that is able to happen.
"But as of now, as I always say, it's difficult to predict results. Just as long as I can train as best I can, prepare myself as best as I can and go to the competition and do everything I can, I'll be satisfied with the results."
Continue Reading Here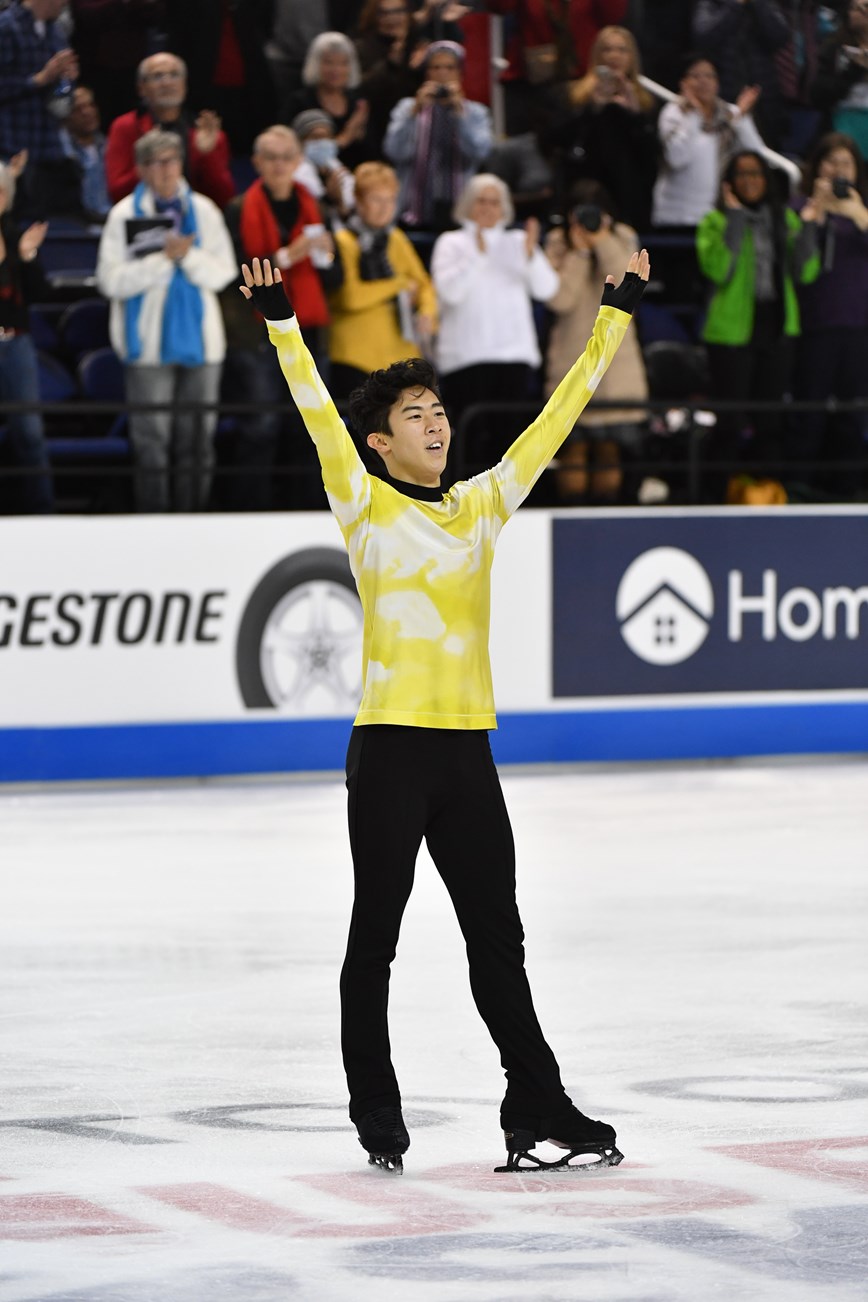 Nathan Chen, along with several other elite skaters from The Rinks & Great Park Ice will compete at U.S. Nationals this week in Las Vegas, Nevada beginning Thursday, January 14. To view the full television schedule, click here